COLUMBIA GARDENS NOW AN ARBORETUM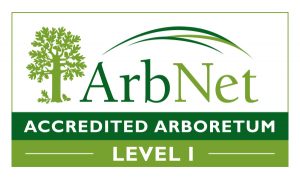 Columbia Gardens Cemetery has been awarded a Level I Accreditation by The ArbNet Arboretum Accreditation Program and The Morton Arboretum, for achieving standards of professional practices for arboreta and botanic gardens. We are proud to have achieved national Arboretum status based on the care of our grounds, preservation of our trees, and management of our environment. As you walk through our beautiful grounds, you will see that many of our tree species are marked with signs that have QR codes to provide an enhanced learning experience for our visitors.
For more information about our Arboretum status, visit http://arbnet.org/morton-register/columbia-gardens-cemetery.