WE ARE HERE FOR YOU DURING THE CORONAVIRUS CRISIS
Columbia Gardens Cemetery has temporarily suspended our regular office hours during the Coronavirus health crisis. However, we are continuing to provide comfort and services for families in their time of loss. Please know that we are nearby and can arrange to meet with you for a same-day appointment or speak with you via phone to assist with arrangements for funeral services, purchase of burial space or other needs. Simply call us at 703.527.1235.
Our grounds remain open from daylight to dusk and offer a beautiful setting to enjoy a moment of peace in the middle of these stressful times. You are welcome to enjoy walking throughout our grounds.
SPRING FLING
Our annual Spring Fling, a celebration of nature for children and adults, is tentatively scheduled for May 9, but this date may change. Check back here for updates.
ARLINGTON BUNNY HOP
The Arlington Bunny Hop will run through the beautiful grounds of Columbia Gardens a little later this year on June 13. A fun event for the whole family, costumes are welcome and encouraged The net proceeds of this 5K Charity Fun Run/Walk will benefit local Arlington charities. Columbia Gardens Cemetery is proud to be a Partner of the Bunny Hop again this year. To register, visit arlingtonbunnyhop.org.
COLUMBIA GARDENS NOW AN ARBORETUM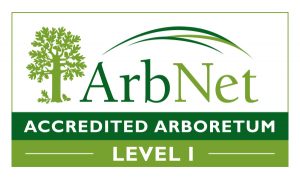 Columbia Gardens Cemetery has been awarded a Level I Accreditation by The ArbNet Arboretum Accreditation Program and The Morton Arboretum, for achieving standards of professional practices for arboreta and botanic gardens. We are proud to have achieved national Arboretum status based on the care of our grounds, preservation of our trees, and management of our environment. As you walk through our beautiful grounds, you will see that many of our tree species are marked with signs that have QR codes to provide an enhanced learning experience for our visitors.
For more information about our Arboretum status, visit http://arbnet.org/morton-register/columbia-gardens-cemetery.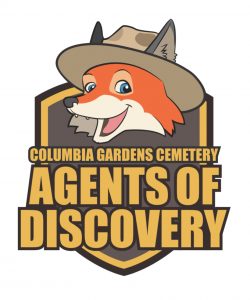 At Columbia Gardens Cemetery, the Agents of Discovery mission encourages young and young-at-heart visitors to the cemetery to move, play, and learn in nature as they solve geo-triggered, augmented reality challenges. Agent Tom S. Fox is your guide as you explore the history of the cemetery, the stories of those buried here and the beautiful natural surroundings.
How to Play:
Download the free "Agents of Discovery" app onto your mobile device from the app store.
Under Missions search for Columbia Gardens Cemetery and download the mission.
Download this map to make your mission easier to follow.
Tips:
Allow the app to access your camera for augmented reality challenges as well as location for activating challenges.
It is recommended that you have the sound turned on.
It is not necessary to register or login to play.