An Invitation To The Community
We welcome our neighbors and friends to enjoy the beauty and peace Columbia Gardens offers. There are walking paths throughout the grounds and we can provide maps showing where people of note and famous Arlingtonians are buried. We do request that visitors respect the dignity of a funeral gathering if you come upon one while on your walk or jog.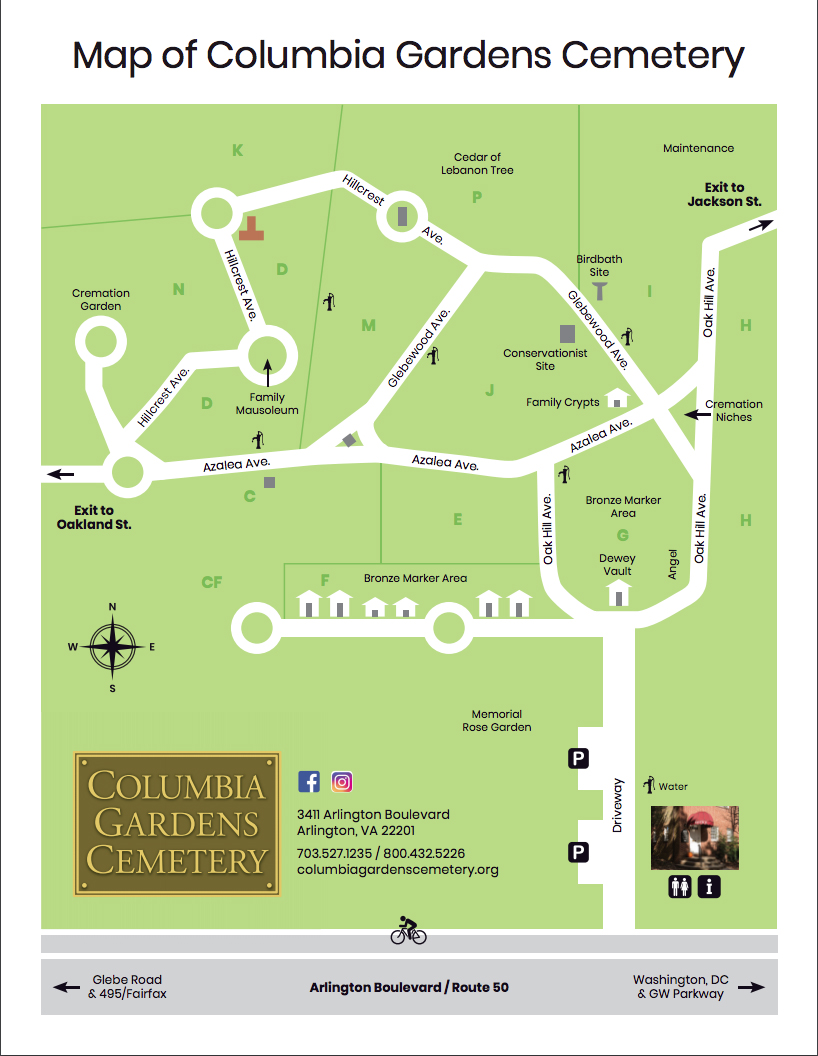 We offer community events throughout the year with seasonal activities for children and adults, historical activities and delicious refreshments. All are welcome to attend. For more information about upcoming community events, visit News and Events.
Throughout our history, Columbia Gardens has been dedicated to the planting, preservation and stewardship of trees and woody plants on our property. We are proud of our accreditation as an arboretum.