DESIGN & INSTALLATION SERVICES
Columbia Gardens Cemetery offers complete headstone and monument design services to fulfill your wishes, either pre-need or at-need. Our experienced staff can help you craft a monument or marker to suit any budget and style.
The best way to begin the process of designing your monument is to walk with us through the cemetery. Our staff will be happy to show you the wide range of monument styles currently in our cemetery. We can help you determine what would look best in the area that contains your plot and make suggestions about what colors and styles will be most durable, due to sun or shade that might affect the stone.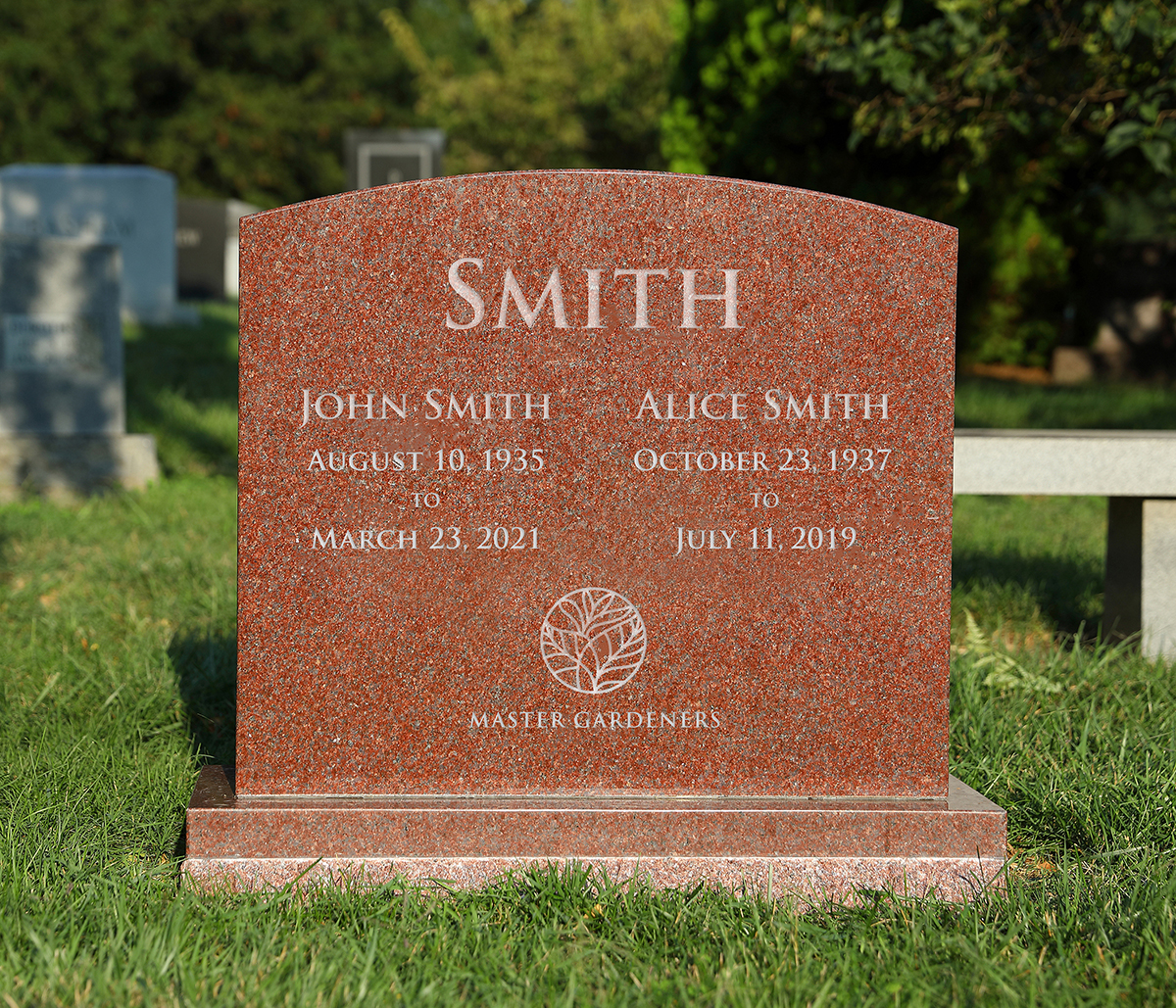 HIGHEST QUALITY GRANITE & BRONZE
Columbia Gardens Cemetery's preferred vendor is Star Granite & Bronze of Elberton, Georgia. Founded in 1951, Star Granite provides us with the highest levels of quality and craftsmanship that you and your family deserve.
You can view the styles and colors of granite and bronze monuments available through Star Granite & Bronze by visiting their website:
www.stargranite.com
CREATE YOUR DESIGN ONLINE
Our experienced staff will assist you in designing your monument, using the proprietary online design tools of Star Granite & Bronze. We can help you select the palette of the granite from more than 30 colors and then show you your color choice on different monument styles. What's more, we can help you with type font selection, placement and the addition of decorative etchings to add to the beauty of your monument.
State-of-the-art laser etching technology enables you to add intricate designs to your monument. We can even take your photographs and have parts of them etched into the granite. The possibilities are almost endless to create a monument that reflects your personal wishes. Our staff will walk you through the process.
EXPERT INSTALLATION
Your monument will be shipped directly to Columbia Gardens Cemetery by Star Granite & Bronze. Upon receipt, we will inspect it for damage and replace or repair if necessary. Our expert grounds crew will then prepare the foundation pad for the monument and carefully set it in position.
Star Granite & Bronze monuments guarantees that memorials are free from defect in granite and the craftsmanship. Columbia Gardens further guarantees the foundation and installation for 50 years.
OUR POLICY
The choice of style and manufacturer of your memorialization is up to you, within the framework of our rules and regulations. Whatever your decision, we recommend that you discuss your choice of monument provider with Columbia Gardens prior to ordering. We are happy to review a quote from a different monument company to see if we can match or even lower the price. We will review other vendors to assure that their quality is consistent with our cemetery. For example, Columbia Gardens no longer allows monuments procured from online-only monument makers, due to our experience with quality issues.